Eastview Australia
About Us
The key difference between Eastview Australia and our competitors is that all members of our core team have a key background in construction and have worked for major contractors.
Eastview Australia has a proven track record of delivering innovative and sophisticated developments for our clients.
With a strong commitment to excellence, Eastview Australia provides project management and construction management services including cost reporting, systems, contracts, programming and administration.
We share our clients' visions to complete projects that are of the highest quality and meet budgets and requirements.
Under the expert guidance of our key staff, we have completed over 36 projects nationally and internationally.
Our multi-faceted approach to project management and development ensures our clients are supported in all areas of their projects, extending beyond the traditional project manager's role.
We have offices in Sydney, Gold Coast (QLD), and a satellite office in Ho Chi Minh City - Vietnam.
Key Staff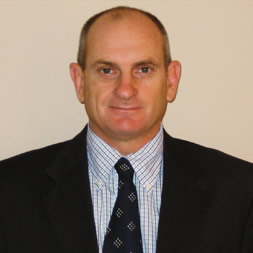 Graham Goldman
Director
With 30 years industry experience, Graham is one of the most dedicated and hands-on leaders in the building industry.
Graham began his career in Canada. He returned to Sydney as a Project Manager for Condux, later joining the Baulderstone Group and Baulderstone Hornibrook, where he was the State Director.
Graham established the Queensland branch of Eastview Australia in 2003 and under his guidance Eastview Australia has now completed over $1 billion in projects.
Graham in his capacity at Baulderstone and then later onwards Eastview in QLD has managed or constructed some of the major projects in South East QLD including projects such as the Wave Building, Oceania on Broadbeach, Carmel by the Sea, Verve, Vogue and Sierra Grand in Broadbeach along with projects in Burleigh Element and Ivory, and recently completed the Construction of the Sanbano Coolangatta Project. Eastview recently undertook the refurbishment of the Sheraton Mirage on the Gold Coast. Graham managed numerous significant projects in Sydney including Birkenhead Quays, 2 Bond Street Apartment Hotel, and the major refurbishment of the Regent Hotel (now known as the Four Seasons) for the 2000 Sydney Olympics.
In recent years Graham managed several high profile projects in Canberra for Amalgamated Property Group including the Centrelink headquarters at Tuggeranong, Manhattan on the Park Apartments in the CBD and Lakefront Apartments at Kingston.
Graham is currently managing several key projects including the Cambridge Residences project at Robina, Lindeman Island Redevelopment, Northcliffe Residences and the Iluka Project at Surfers Paradise.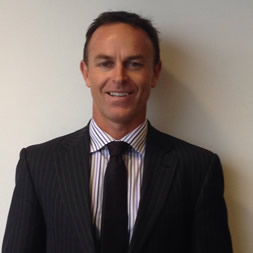 Jim Simons
Director
Jim founded Eastview Australia in 1996 as a specialist Project Management Company, and under his leadership it has become an industry leader, developing landmark projects throughout Australia and overseas.
Before founding Eastview Australia, Jim worked for Girvan Constructions as a Site Engineer on the $120 million Citadel Tower project in Chatswood and as a Site Manager for B+B Constructions.
Under his leadership, Eastview Australia has grown from a one-man company to an organisation with more than 20 staff and a reputation for excellence within the industry.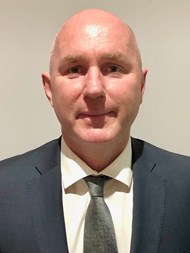 Andrew Robinson
Senior Project Manager
With over 25 years experience across the full spectrum of construction and project management, Andrew Robinson has an impressive history in the construction industry.
Before joining Eastview Australia, Andrew served as Senior Project Manager of the construction of the Olympic Precinct at Blacktown and Project Director of the completion of the Westpac and Amex refurbishments across Australia. He has worked for an impressive range of blue chip companies including Girvan NSW, Kosciusko Thredbo, Incoll Management and Amalgamated Constructions.
Andrew joined Eastview Australia in 2006, and has presided over several high profile developments including Sierra Grand in Broadbeach and the recent refurbishment of the Sheraton Mirage Resort on the Gold Coast.
Currently, Andrew is Project Manager of the $33 million Sanbano Coolangatta project
Our Partners