Eastview Australia
About Us
The key difference between Eastview Australia and our competitors is that all members of our core team have a key background in construction and have worked for major contractors.
Eastview Australia has a proven track record of delivering innovative and sophisticated developments for our clients.
With a strong commitment to excellence, Eastview Australia provides project management and construction management services including cost reporting, systems, contracts, programming and administration.
We share our clients' visions to complete projects that are of the highest quality and meet budgets and requirements.
Under the expert guidance of our key staff, we have completed a significant number of projects since our inception both nationally and internationally.
Our multi-faceted approach to project management and development ensures our clients are supported in all areas of their projects, extending beyond the traditional project manager's role.
We have offices in Sydney, Gold Coast (QLD), and a satellite office in Ho Chi Minh City - Vietnam.
Key Staff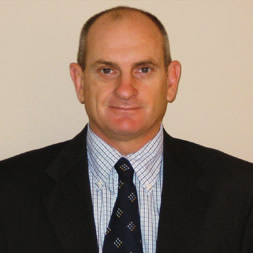 Graham Goldman
Managing Director
With 30 years industry experience, Graham is one of the most dedicated and hands-on leaders in the building industry.
Graham began his career in Canada. He returned to Sydney as a Project Manager for Condux, later joining the Baulderstone Group and Baulderstone Hornibrook, where he was the State Director.
Graham established the Queensland branch of Eastview Australia in 2003 and under his guidance Eastview Australia has now completed over $1 billion in projects.
Graham in his capacity at Baulderstone and then later onwards Eastview in QLD has managed or constructed some of the major projects in South East QLD including projects such as the Wave Building, Oceania on Broadbeach, Carmel by the Sea, Verve, Vogue and Sierra Grand in Broadbeach along with projects in Burleigh Element and Ivory. Graham managed numerous significant projects in Sydney including Birkenhead Quays, 2 Bond Street Apartment Hotel, and the major refurbishment of the Regent Hotel (now known as the Four Seasons) for the 2000 Sydney Olympics.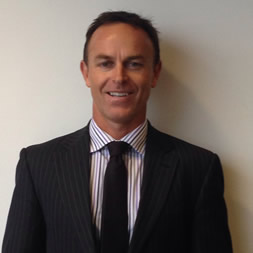 Jim Simons
Managing Director
Jim founded Eastview Australia in 1996 as a specialist Project Management Company, and under his leadership it has become an industry leader, developing landmark projects throughout Australia and overseas.
Before founding Eastview Australia, Jim worked for Girvan Constructions as a Site Engineer on the $120 million Citadel Tower project in Chatswood and as a Site Manager for B+B Constructions.
Under his leadership, Eastview Australia has grown from a one-man company to an organisation with more than 20 staff and a reputation for excellence within the industry.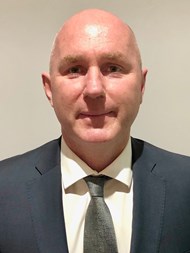 Andrew Robinson
Project Director/Associate
With over 25 years experience across the full spectrum of construction and project management, Andrew Robinson has an impressive history in the construction industry.
Before joining Eastview Australia, Andrew served as Senior Project Manager of the construction of the Olympic Precinct at Blacktown and Project Director of the completion of the Westpac and Amex refurbishments across Australia. He has worked for an impressive range of blue chip companies including Girvan NSW, Kosciusko Thredbo, Incoll Management and Amalgamated Constructions.
Andrew joined Eastview Australia in 2001, and has presided over many high profile developments.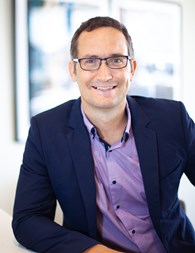 Aaron Hook
Project Director/Associate
Aaron has extensive experience in the building industry and has worked as a Building Contractor and Professional Quantity Surveyor during his career.
Aaron gained his initial skills on building projects working for his family's building business. Following his Quantity Surveying training in Cape Town, Aaron worked in Brisbane and Gold Coast with global Quantity Surveying firm Rider Levett Bucknall from 2005 to 2010 where he was an Associate for the company. Aaron spent just over a year working as a Development Manager for a property developer before joining multi-award winning Queensland Builder Condev Construction in 2011 where he worked for 9 years culminating in the role of Chief Executive Officer.
In 2020 Aaron joined Eastview Australia where he maintains overall responsibility for several projects within the group, and also sources new projects for the future.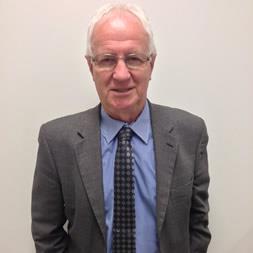 Ed Coleman
Project Director/Cost Planner
Ed has worked for over 35 years in the building industry, is a professional Quantity Surveyor, has a strong background in contracting both nationally and internationally and has worked for major tier one building contractors in Queensland for the last 25 years.
Ed has recently returned from 3 years working in Vietnam where he was responsible for all projects in Ho Chi Minh City for Eastview's Client, Alpha King managing the design and cost planning components and interface with project teams for sales and construction.
Ed has been Eastview for over 15 years and has been heavily involved in development approvals, design & cost management of High Rise Unit Developments on the Gold Coast, Office Blocks in Brisbane and Office and Residential Towers in Canberra. His Design and Estimating experience has ensured that the projects have been successful for the client.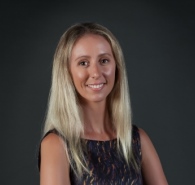 LAUREN ATKINS
Project Manager/Quantity Surveyor
Lauren commenced with Eastview in 2014, whilst completing her Bachelor Degree in Urban Development, Majoring in Quantity Surveying, at Queensland University of Technology in Brisbane.
In her time with Eastview, Lauren has gained a wealth of experience covering all aspects of project development from feasibility through to construction.
Lauren has valuable cost planning and control skills, also project reporting and administration proficiency that enable Eastview to provide a high quality and informed service to our clients.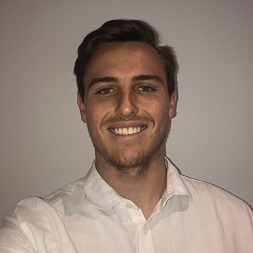 Max Simons
Project Manager
Max followed in his fathers footsteps and started working for Eastview as a full time employee in 2017. Initially placed onsite, Max was able to obtain vital experience in construction management.
Max is currently studying a Graduate Diploma in Construction Management at the University of Technology Sydney (UTS) and has a Bachelor of Science in Information Technology from UTS.
During his time at Eastview, Max has worked on residential, commercial and industrial projects covering all aspects from design, tendering and construction.
Our Partners